Zak's Homes & Cottages
Building a new home or cottage? We are custom builders who can help bring your dream home or cottage to life on your property in Saskatchewan, Manitoba or Alberta. Work with our design experts to make your home or cottage a reality. You'll find detailed craftsmanship such as rustic log-and-timber style, exquisite cabinetry and millwork, and fine carpentry in every home we build. All of our building styles and finishes have a distinctive cabin or acreage feel but with all the conveniences of modern living.
Are you a resort owner looking to build or expand? We build multi-unit housing for resort developments. Contact us today for details.
Your Home, Built Your Way
Maximize value without sacrificing quality, finishes, woodwork or craftsmanship. We'll help you build a home with integrity—using solid foundations, energy efficiency, maintenance-free finishes and long-lasting materials—all while staying on budget.
Whether we construct your new home on-site or move a prefab house onto your property, we'll be with you every step of the way, from preliminary design to turning over the keys and walking you through your new home. Our turnkey buildings meet and exceed building codes and energy-efficiency standards and are certified for Saskatchewan, Alberta and Manitoba.
Home and Cottage Solutions for Every Budget
We'll help you build your dream home or cabin to your budget, whether it's a first or second home, or a four-season getaway. Here are some options to get you started.
Zak's Process
During the 25 years we've been building homes for prairie families, we've grown our reputation through partnering with reputable suppliers and trades people to deliver high-quality products and workmanship.
Today, we can help you build whatever you need. Getting started is easy:
Browse our Showcase for ideas.
Find a home as a good starting point to discuss your vision and book an appointment.
Talk to our experienced staff about how to build your vision to fit your budget.
Choose from many high-quality materials and finishes to achieve the look you want.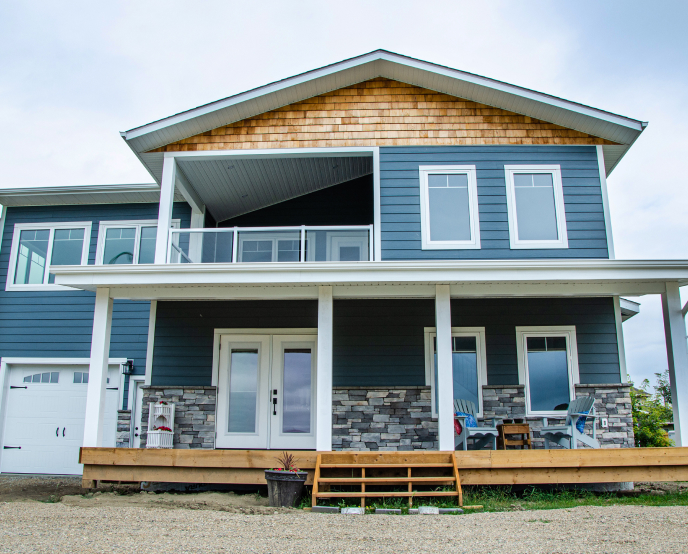 Benefits of RTM Homes or Cottages

Top value for your building budget

Unique look and design options for homes and cottages

Free in-house design support for custom floor plans and interiors

High quality craftsmanship and quality control standards

Quick turnaround on pre-designed RTMs and Simple Homes

Comprehensive new home warranty
Superior Warranty
After you move into your new home, we'll continue to be your building partner, with our comprehensive one-year warranty on building, materials and finishes. Just give us a call if you need anything, and we'll look after you.
Testimonial
My wife and I shopped around before deciding on Zak's for our RTM. We were impressed by their customer service and their pricing. The design process was well explained and didn't result in any surprises with the finished product. The end result was exactly what we were hoping for and the follow up service was exceptionally well done. They obviously take pride in both their product and their people.

—Chris Friesen

We just wanted to acknowledge the wonderful experience we had working with Zak's to fulfill our dream of having a home at the lake. The unit we had built was exactly what we wanted and so much more. If someone is looking for a review of Zak's workmanship, ethics, and customer service, both Kathi and I would score it at 10. Simply great on all aspects.

—Don & Kathi Kostiuk

We couldn't be happier with our cabin or our experience with Zak's! Bryant was very knowledgeable and helpful in all of the different aspects and decisions that had to be made. He listened to what we wanted, had helpful design tips, and was never flustered by any last-minute changes that we made. Whenever we stopped by there was always an abundance of friendly staff and contractors willing to help or give an opinion. Thank you to all of the employees at Zak's for making building our dream cabin such an enjoyable experience!

—Tom and Michelle Avey

Our dream house started on a piece of loose leaf paper. It was a mess of partially erased lines and scribbles that were hardly to scale. We decided we wanted to do an RTM and had visited all the local builders to walk through their homes on site. We took the drive out to Hague and walked through 3 homes before we knew for sure that was who would be building our home. They took that piece of loose leaf and made it into a solid draft within a week. Bryant was absolutely amazing to deal with. He helped make the process as smooth as possible. Zaks does quality work with exceptional attention to detail. Bryant had excellent communication on the build during the process to keep us well informed. We could go visit our home anytime during their work hours and find the job site immaculate! Zaks service team has been amazing. Dave exemplified superior customer service when coming to do follow up work after the move. I would highly recommend Zaks home builders!

—Georgie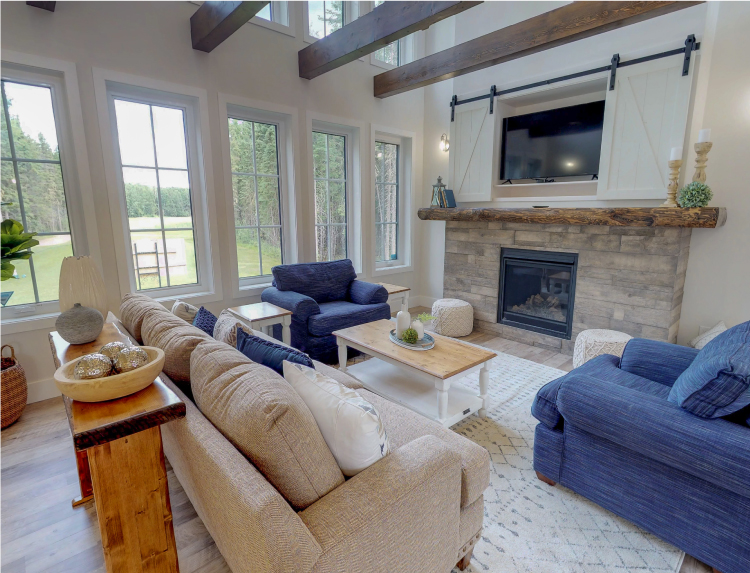 Request Information
Need some information? Fill out the form below and we'll get back to you within two business days.
We look forward to answering any and all questions you have about designing and building a new custom or prefab home or cottage. Along with your information, you'll have access to our experienced designers and estimators who can help you choose the options that are right for you.