Zak's Simple Homes & Cottages
Our answer to tiny homes, but zoning and code compliant.
Zak's Simple Homes are ideal for many situations—living minimally, living mortgage-free, building a guest lodge on your acreage or a cottage on lakeside property, having a simple or off-grid shelter for hunting, or building affordable housing for seasonal workers.
These small homes or cabins start at just $99,000 and are ready to move and certified for Saskatchewan, Alberta and Manitoba.
What is a Simple Home?

Smaller than Zak's Homes and Cottages, Simple Homes are for the minimalist at heart or the budget-conscious builder. These small RTM cabins and homes are built like tiny homes but, unlike tiny homes, Zak's Simple Homes are code compliant and meet zoning requirements for most cottage and acreage properties. Enjoy the simplicity of a tiny home, with the form, function and durable quality that Zak's home builders are famous for.
What's Included in a Simple Home?
Zak's Simple Homes currently come in six prefab models, each one uniquely and intelligently designed for a specific purpose. Our plans include 1-story and 2-story homes, with 1-bedroom, 2-bedroom, and 3-bedroom designs. Their names speak for themselves.
Getaway
Small and simple, the Getaway has all the basic amenities you need. It's ideal for hunters, seasonal workers, farmers, and anyone living near minimal services. Easy to run with a generator or off-grid system, with plenty of storage space in the loft.
Sanctuary
A compact home with a little extra room to play, this Simple Home has a covered deck outside and storage loft space. It has all the basic amenities, ideal for hunters, seasonal workers, farmers, lake-dwellers, and anyone living near minimal services.
Refuge
This two-bedroom home might be the quickest way to live mortgage-free. There's just one bathroom, but with an extra entry off the master bedroom, it feels like an ensuite. This home boasts an impressive kitchen for a "tiny" home, great for home cooking.
Retreat
There's room for the whole family—or even extended family—with three bedrooms elegantly designed into the home's 722 square feet. Majestic high ceilings and large windows welcome in the sun and make you forget you're in a tiny house.
Escape
A functional and attractive cottage that's ideal for families, the Escape boasts two stories with two living rooms and two bedrooms. A vaulted ceiling in the open-concept living, dining, and kitchen area will make you forget this home's small size.
Serenity
Our largest Simple Home, this cottage includes three bedrooms and plenty of space for family and guests. Large windows and vaulted ceilings give you an expansive feel and great views of the outdoors while letting in plenty of natural light.
Benefits of Simple Homes or Cottages
Simple Homes are your best choice for a starter or lakeside home. Here are five solid reasons for choosing Zak's Simple Homes & Cottages.
They're Affordable
Compact, simple, and starting at just $99,000, and simple, a Simple Home is a scaled-down version of a Zak's Homes & Cottages build. It's just smaller—and easier on your budget.
They're Attractive
Thoughtfully designed and built by our experienced team, you still get Zak's superior quality and workmanship, executed on a smaller scale.
They're Adaptable
There's a Simple Home plan and design for everyone. From the one-bedroom Getaway to the 3-bedroom Retreat, choose the size you want for the home you need.
They're Legal
Tiny Homes don't conform to zoning bylaws and building codes, but Simple Homes do. Now in the building business for decades, Zak's knows how to build small cabins and houses code across Saskatchewan, Alberta and Manitoba.
They're Portable
Because of their small size, Zak's Simple Homes are that much easier to move and place, whether it's on an acreage or a lakeside plot.
Simple Home Designs
In order to provide the best possible value to our customers, we encourage you to purchase the units as we have designed them, with no changes.  They come in three different choices for finishing: Grey, Tan, and White (as seen below).
We can also assist you with designing a custom Simple Home and Cottage – of course, this will result in increased costs.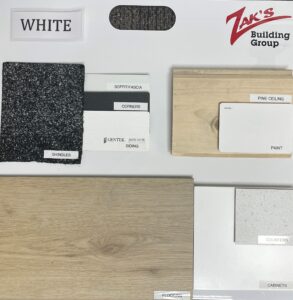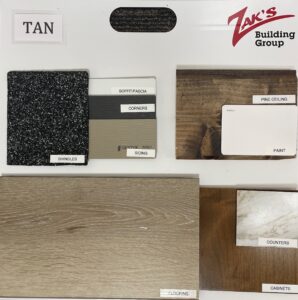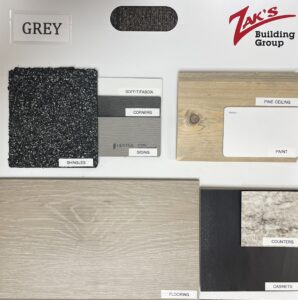 Testimonial
My wife and I shopped around before deciding on Zak's for our RTM. We were impressed by their customer service and their pricing. The design process was well explained and didn't result in any surprises with the finished product. The end result was exactly what we were hoping for and the follow up service was exceptionally well done. They obviously take pride in both their product and their people.

—Chris Friesen

We just wanted to acknowledge the wonderful experience we had working with Zak's to fulfill our dream of having a home at the lake. The unit we had built was exactly what we wanted and so much more. If someone is looking for a review of Zak's workmanship, ethics, and customer service, both Kathi and I would score it at 10. Simply great on all aspects.

—Don & Kathi Kostiuk

We couldn't be happier with our cabin or our experience with Zak's! Bryant was very knowledgeable and helpful in all of the different aspects and decisions that had to be made. He listened to what we wanted, had helpful design tips, and was never flustered by any last-minute changes that we made. Whenever we stopped by there was always an abundance of friendly staff and contractors willing to help or give an opinion. Thank you to all of the employees at Zak's for making building our dream cabin such an enjoyable experience!

—Tom and Michelle Avey

Our dream house started on a piece of loose leaf paper. It was a mess of partially erased lines and scribbles that were hardly to scale. We decided we wanted to do an RTM and had visited all the local builders to walk through their homes on site. We took the drive out to Hague and walked through 3 homes before we knew for sure that was who would be building our home. They took that piece of loose leaf and made it into a solid draft within a week. Bryant was absolutely amazing to deal with. He helped make the process as smooth as possible. Zaks does quality work with exceptional attention to detail. Bryant had excellent communication on the build during the process to keep us well informed. We could go visit our home anytime during their work hours and find the job site immaculate! Zaks service team has been amazing. Dave exemplified superior customer service when coming to do follow up work after the move. I would highly recommend Zaks home builders!

—Georgie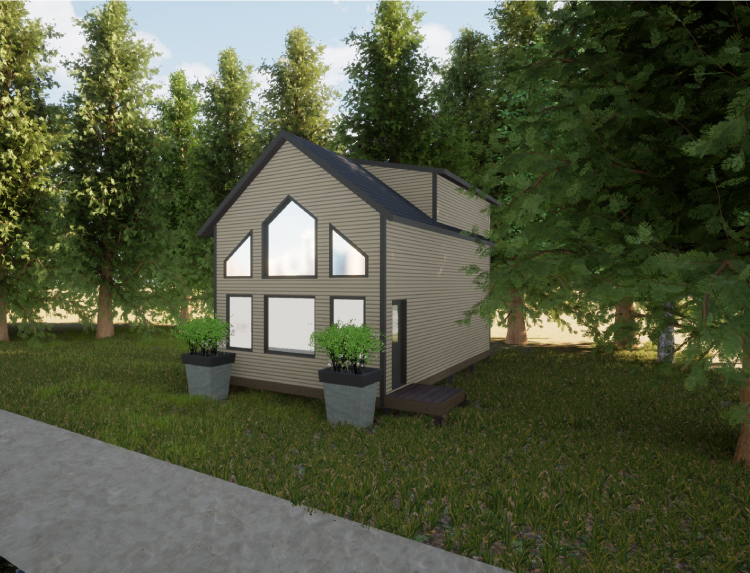 Talk to us about a simple home
Does a Simple Home sound right for you? Fill out the form below, and we'll get back to you within two business days.
We're a second-generation, family run business, and we look forward to talking with you and answering your questions about Simple Homes! If you choose to build with us, we'll provide you with a free, no-obligation quote. You'll also have access to our experienced design team, who can help you choose the model, layout and styling options that are right for you.